Get ready.
Bad Apples
An incredibly thick and stabby thorn in the side of the American Irish scene, St. George's Folly is a motley crew of attractive, moderately talented, and more-or-less stable musicians of dubious moral fiber but sunny disposition. Born from the smoldering ashes of Twin Cities favorite Devouring Maidens, SGF has gained momentum with a speed that falsely suggests some level of planning or skill; in fact, there is neither and the entire band is basically just surfing on a mountainous wave of pure luck.

The music is a delightful combination of original and traditional Irish tunes, usually with one ultra-American ditty in the mix just because. Blending the fast-rocking, fist-pounding crowd pleasers with the old favorites from a country that none of them were born in, St. George's Folly brings the music of Ireland to the ridiculously over-the-top, mommy-didn't-hug-us-enough-as-children performance aesthetic of a 100% American sextuplet.
A Bad Start
Beginning with the frantic, rushed, and generally botched release of their debut single and video Old Jim's Eulogy in March of 2017, SGF has been a constant terrible influence on children and adults around the world. The subsequent release of their debut album Along This Road in 2018 marked a turning point in the crew's catalog of general misdeeds, but despite efforts by several world law enforcement agencies the album remains available for streaming and purchase on all major platforms. 
2018 also witnessed the departure and unconfirmed-but-definitely-possible death of founding members Owen Ray (guitar), Nate Beck (bass), Bradley Kallhoff (mandolin), and Dempsey Scroeder (fiddle), leaving a handful of lonely and awkward rehearsals which consisted mostly of remaining founders Adam Azra'el and Sam "Arphu" Foster staring morosely at each other across glasses of whiskey and wondering what the hell they were going to do next. 
Bad Newbies
Thankfully, no circus can be without monkeys for long and new arrivals Benny Cole (guitar), Anthony Staten (bass), and Karin Dye (fiddle) bounced one by one off the back of a suspicious-looking truck and just sort of stuck around. Mandolinist Kallhoff was never replaced, despite efforts of the entire band to scrawl hopeful want ads on the stalls of truck-stop bathrooms.
A Bad Future

2019 promises to be the worst year yet, both for the band and for everyone who is subjected to the unquestionably criminal antics that seem to follow them. Is anyone safe? The answer is no, so grab a pint and just learn to accept it.
 
---
Handsome Jackasses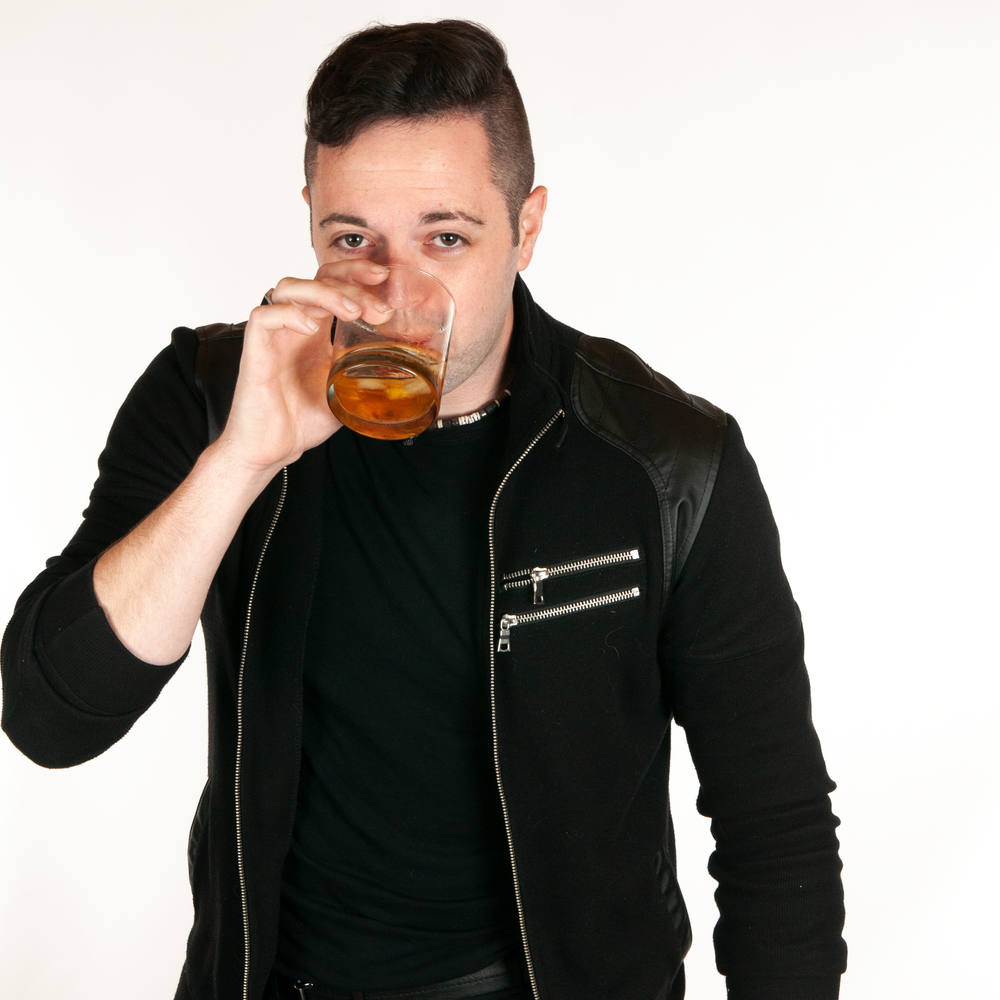 Adam Azra'el
Guitar
Adam is a multi-instrumentalist, composer, songwriter, and world-class moron. Hailing originally from Colorado Springs (which everyone there will flatly deny), he made his way to Minnesota when McNally Smith College Of Music mistakenly agreed to admit him, thinking that he was related to Justin Timberlake
You can find him being a twit  on Facebook, Instagram, and sometimes here if he's had a bad day.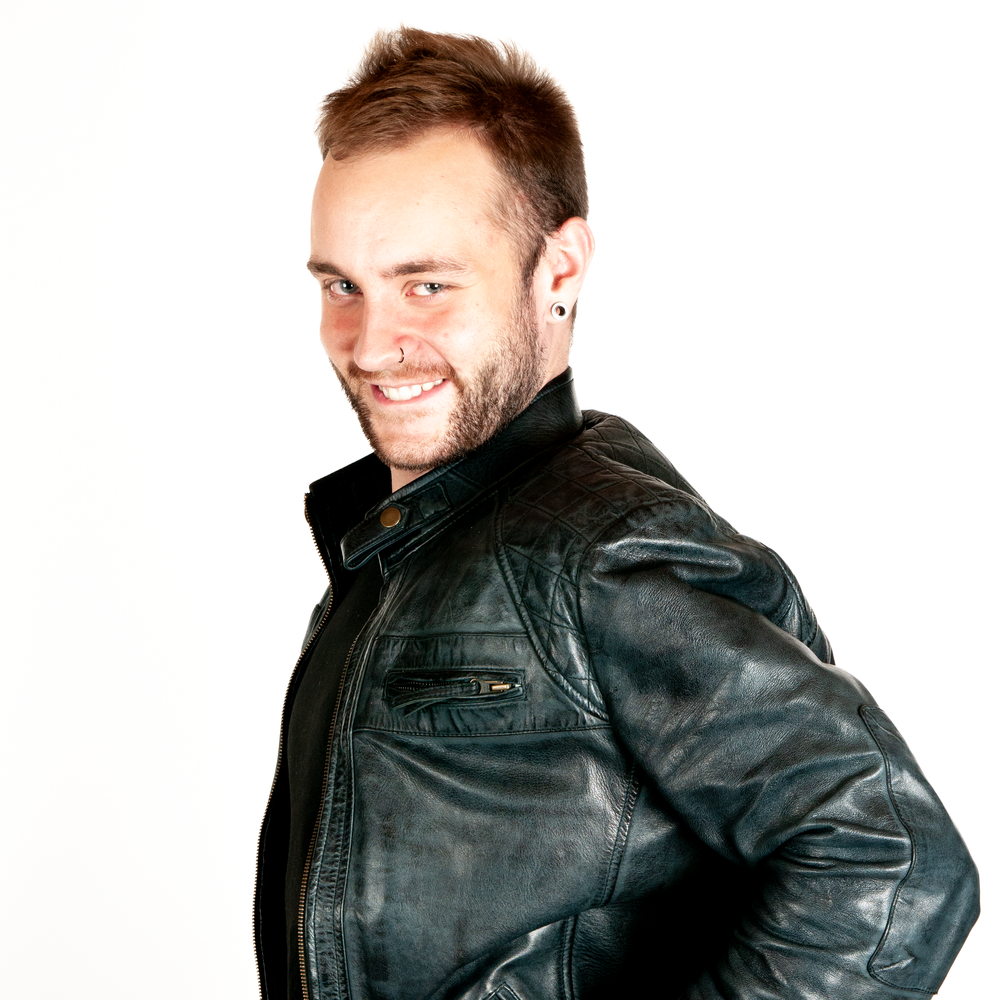 Benny Cole
Guitar / Sex appeal
Benny's brain basically only has room for music and knock-knock jokes, and the jokes aren't even good. Knock knock! Who's there? It couldn't matter less.
A graduate of McNally Smith College Of Music and a regular wizard on more instruments than most people know exist, Benny's skills were forged on the streets. Orphaned as a child, he grew up on the streets of Kuala Lumpur where he was affectionately known as "Twig".
Benny abhors social media, but you can find him at the club with a bottleful of 'bub, and he's probably got the....nevermind.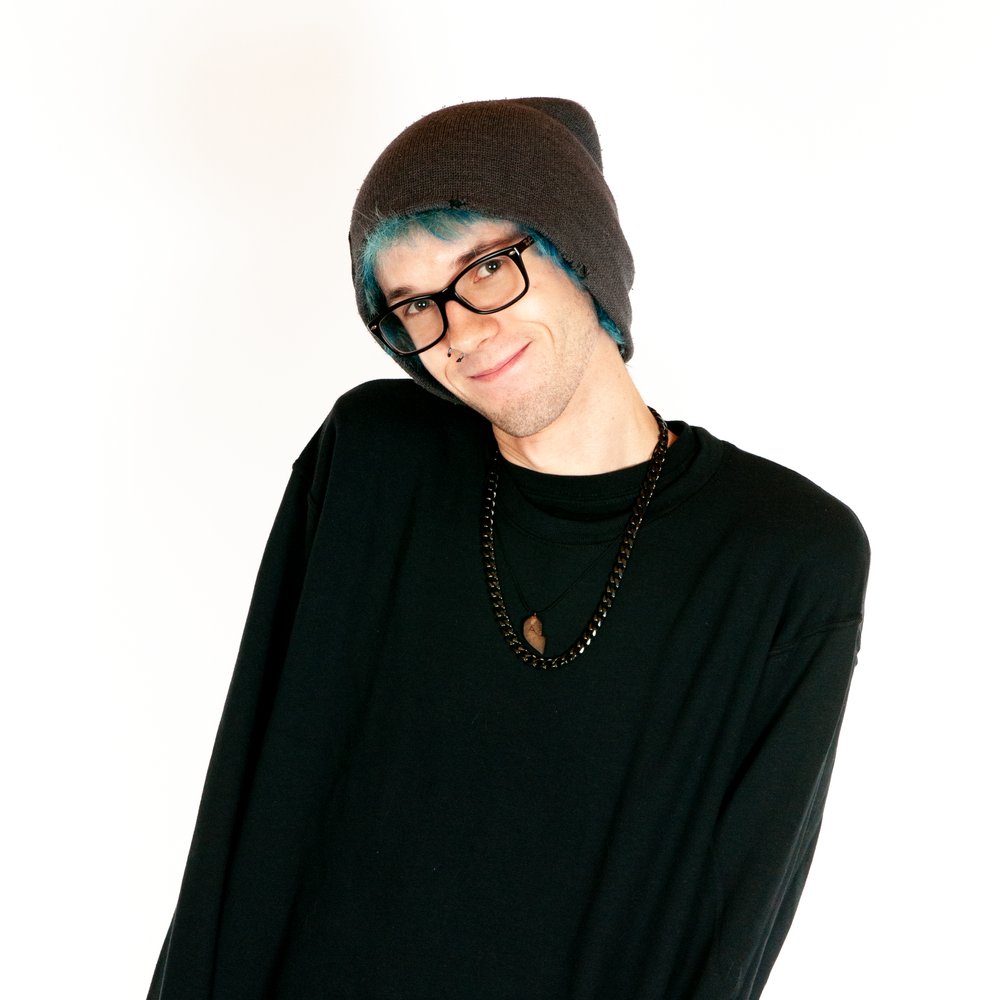 Sam "Arphu" Foster
Drums / dental hygiene
The son of traveling anthropological missionaries (more than a thousand mummies converted and counting!), Arphu was raised primarily in Asia. His time among the nomadic peoples of northern Mongolia left him with a difficult-to-pronounce name and an affinity for reindeer steaks, which are really hard to get in the U.S.
A former student of McNally Smith College Of Music and a current attendee of the night classes at St. Augustine's Correctional Facility (day classes are only for the minimum-security guys), Arphu spends his free time training carrier pidgeons to steal avocados from unsuspecting millenials.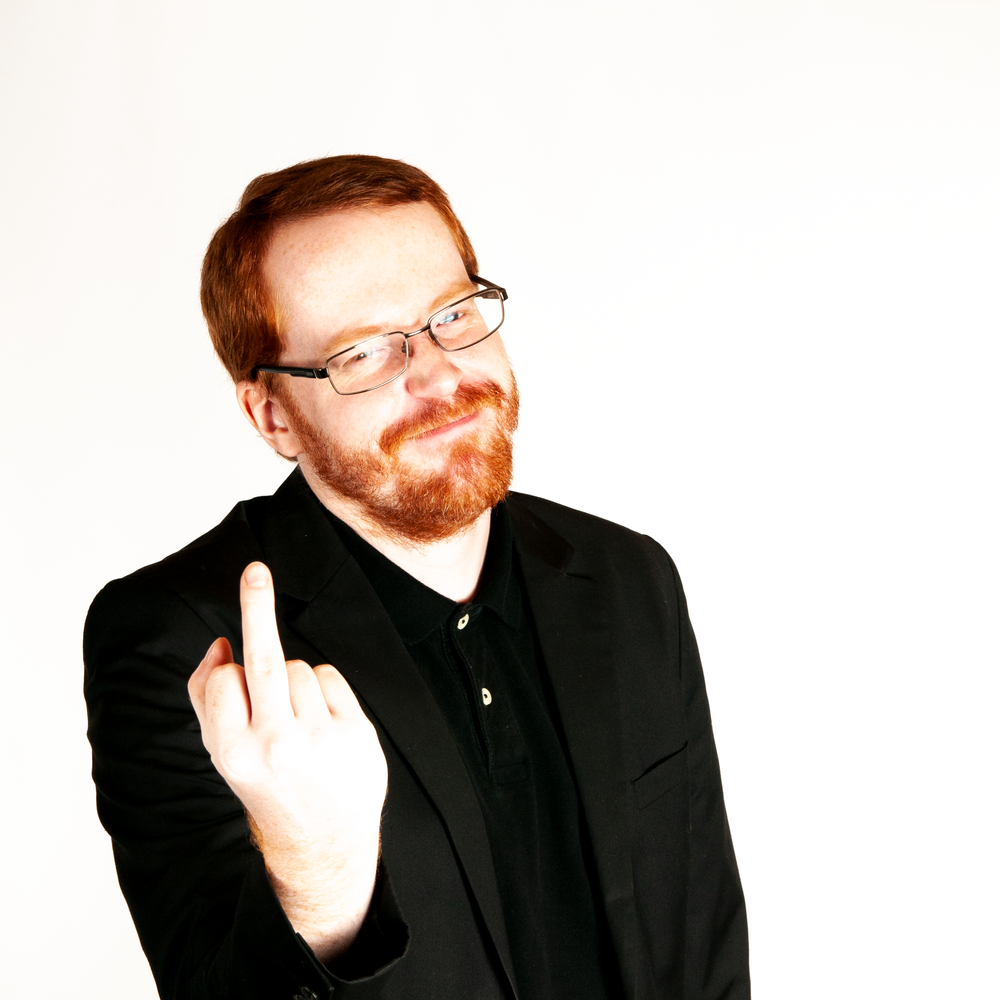 Anthony Staten
Bass / gingervitis
Released from the cage for every SGF show (plus once per day to go to the bathroom, which at age 32 he finally learned how to do outside), Anthony provides the thump-thump on the stage, and the hump-hump everywhere else. Seriously....look at that face. He's a fiend.
A McNally Smith College Of Music alum, father of one, and the author of  the popular "How White Should I Let Myself Get Before I Consult A Doctor" pamphlets at your local pharmacy, Anthony spends a bit of time trash-talking exotic fish on Twitter.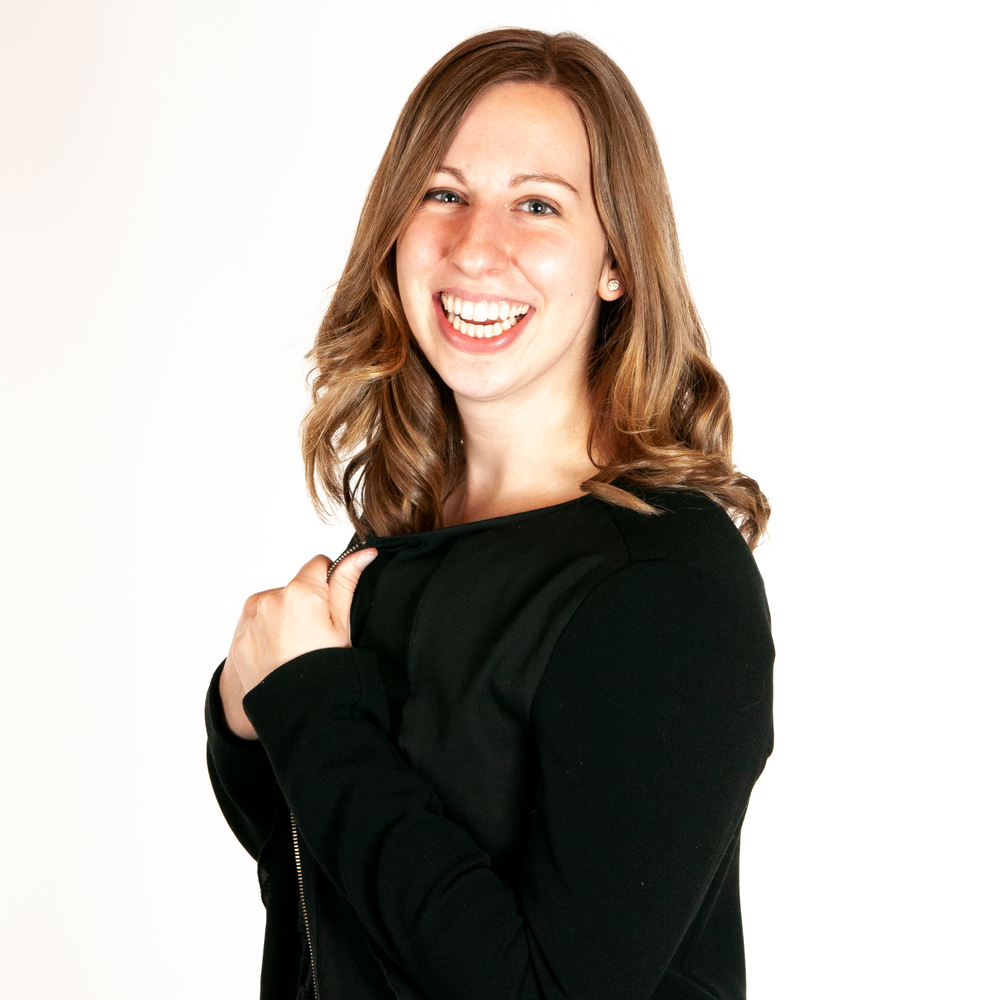 Karin Dye
Fiddle / conscience
The newest, smartest, and most distinguished member of the abominable quintuplet known as SGF, Karin also has had to explain to her mom at least three times that this isn't a ransom thing and she really is in the band of her own volition.
An alum of Gustavus Adolphus college and a full-time orchestra director, Karin chooses to use her powers for primarily for good and spends her time exploring the subtelties of high-end coffee and low-end bourbon.
You can find Karin online, but you have to do it yourself. EARN IT.