Bad Apples
Unchecked, untamed, and mildly unhinged, the six-strong posse of St. George's Folly make a bold stand in the face of basic dignity and decorum. Their rowdy, whiskey-soaked blend of rock and folk which careens wildly through the realms of American and Irish tradition is heralded as "trailblazing" by fans and derided as "absolute sacrilege" by traditionalists  and clergy.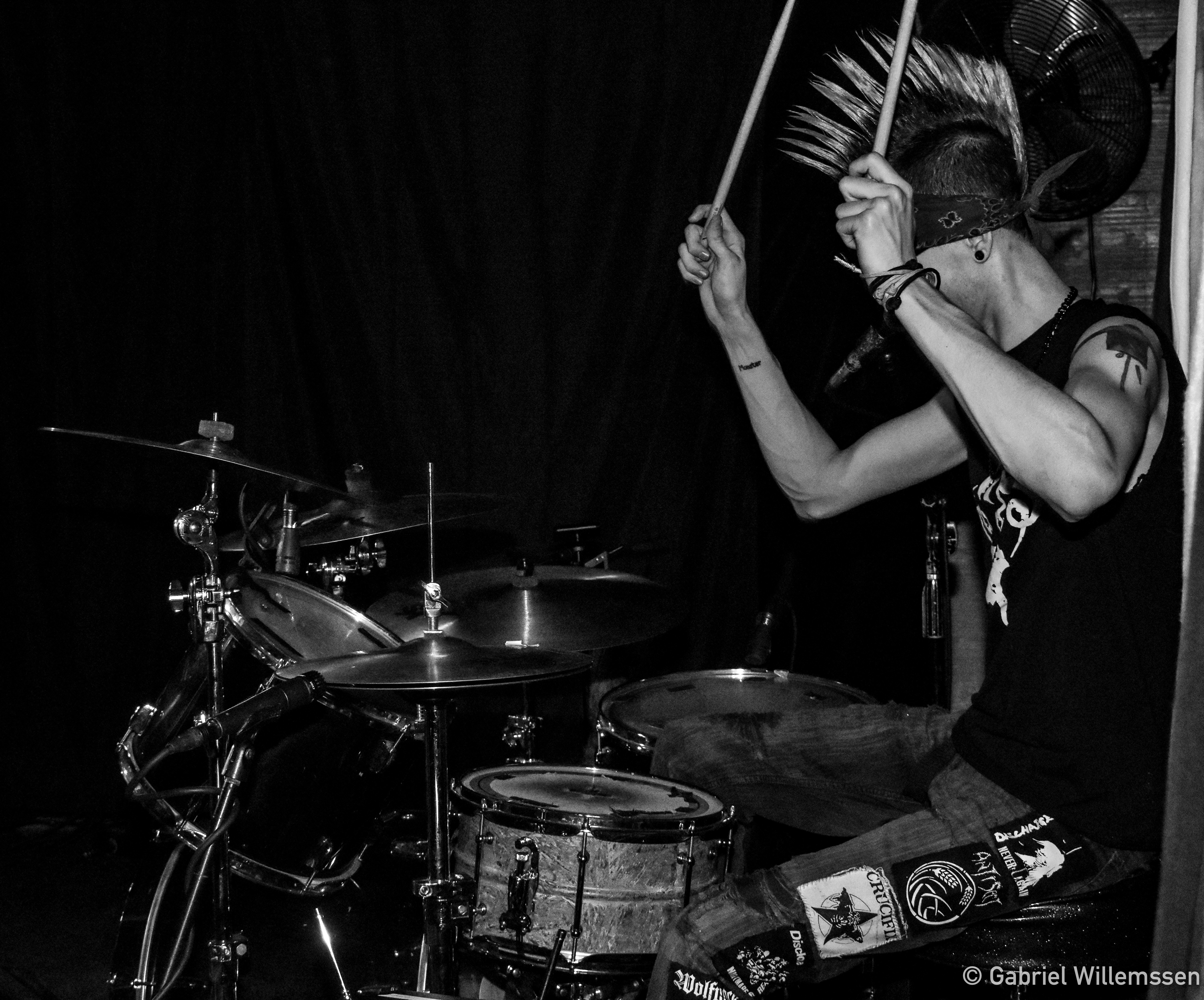 First unleashed on an unsuspecting public with the release of their debut single Old Jim's Eulogy, the band followed up nine months later (total coincidence, don't be weird) with the release of their 2018 debut album Along This Road. The album was released to great critical acclaim - or it might have been, had it been sent to any critics who might have acclaimed it. Despite the efforts of several international law enforcement agencies, the album remains available to stream and/or purchase on all major platforms.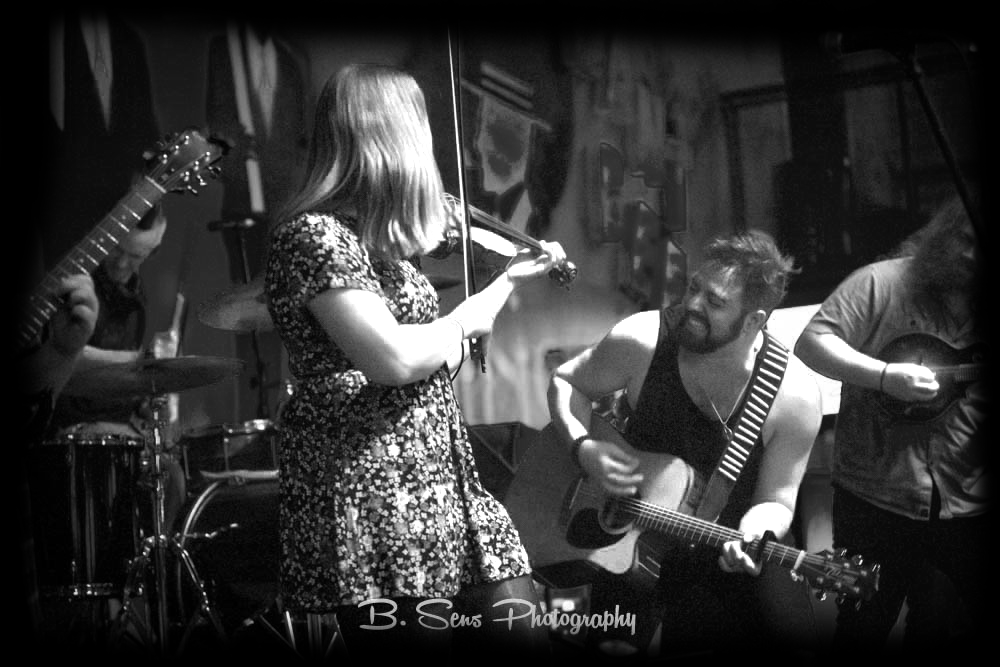 2018 also witnessed the departure and unconfirmed-but-definitely-possible death of four founding members, leaving remaining founders Adam Azra'el and Arphu Foster scrambling to fill the vacancies by frantically scrawling want-ads on truck stop bathrooms. It was a tactic which was packed with unpleasant surprises, but ultimately effective - one of the departed fouders (mandolinist Bradley Kallhoff) even saw one of the ads and returned by mistake.
Now, this road-weary (and somewhat sticky) group of miscreants emerges from the covid almost-grave with a new album, a matured sound, and a series of bassist Anthony Staten's very tasteful nudes which will be up for auction soon.
 
---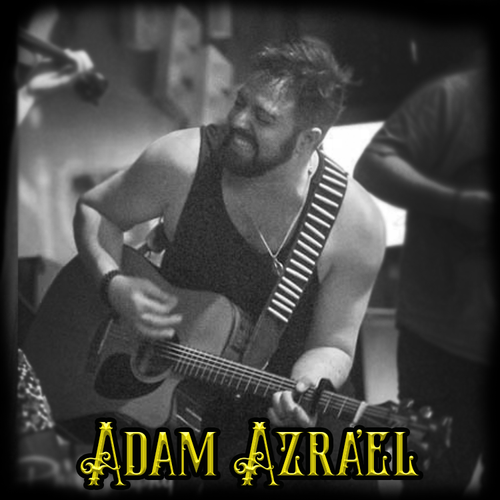 Adam is a multi-instrumentalist, composer, songwriter, and industrial-strength idiot. Like a poorly-constructed boomerang thrown by a distracted child, he's here now and probably not going back where he came from you so should all just accept it.
The McNally Smith College Of Music alum and two-time Russian Roulette silver medalist hosts a history podcast called The Lesser Stories and can be found on Facebook, Instagram, and occasionally even on his own website.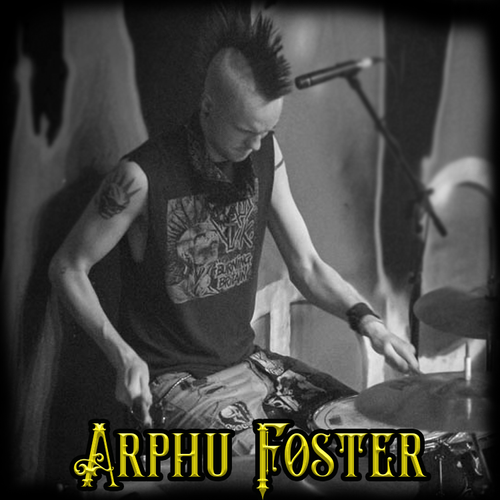 The son of traveling archaeological missionaries (more than a thousand mummies converted and counting!), Arphu was raised primarily in Asia. His time among the nomadic peoples of northern Mongolia left him with a difficult-to-pronounce name and an affinity for reindeer steaks, which are really hard to get in the U.S.
A former student of McNally Smith College Of Music and a current attendee of the night classes at St. Augustine's Correctional Facility (day classes are only for the minimum-security guys), Arphu spends his free time training carrier pidgeons to steal avocados from unsuspecting millenials.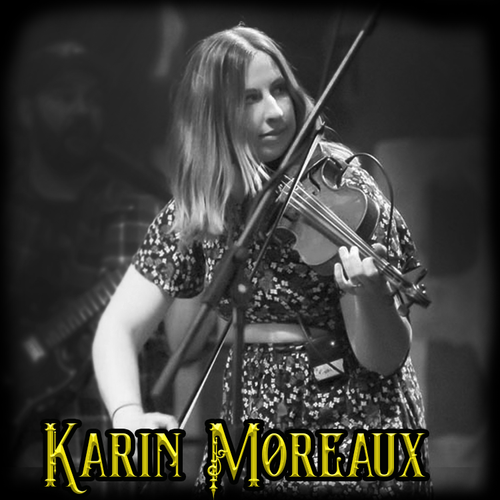 The youngest, smartest, and most distinguished member of the sextuplet, Karin hails originally from a four-square-block neighborhood of St. Louis where the only language spoken is French; she didn't actually speak a word of English until third grade and even then, the word wasn't all that impressive ("dog", if you're wondering).
Outside of SGF, Karin is a full-time orchestra instructor at both the high school and college levels, and also owns a small pet-grooming service that specializes in stylishy emblazoning rude words onto your furry friends.
You can find Karin online, but you have to do it yourself. EARN IT.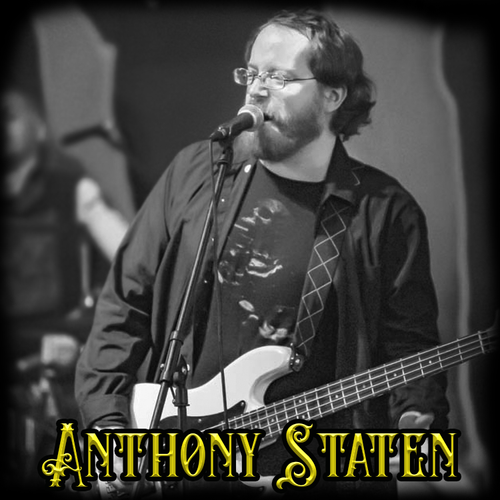 Released from the cage for every SGF show (plus once per day to go to the bathroom, which at age 32 he finally learned how to do outside), Anthony provides the thump-thump on the stage, and the hump-hump everywhere else. Seriously....look at that face. He's a fiend.
A McNally Smith College Of Music alum, father of one, host of The Lesser Stories Podcast, three-time winner of Vogue Magazine's Whitest Man award, and the author of the popular "The Sun Is Your Enemy" pamphlets at your local pharmacy, Anthony spends a bit of time trash-talking exotic fish on Twitter.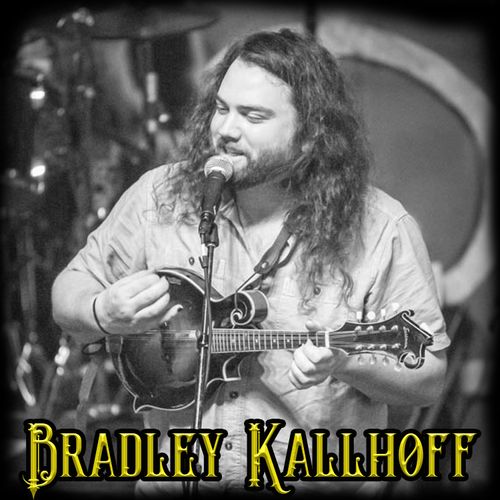 Bradley has broken more mandolins than he's had hot dinners, but he's recently learned that he's supposed to be playing with a pick (NOT a brick) and things seem to be going better now that that's been clarified.
This McNally Smith College Of Music alum and five-time winner of the Hutchinson Raw Chicken Eating Contest can be frequently be found playing guitar and crooning to his cats in a totally-not-crazy-person way, and performing acrobatic stunts with indie band Littleton.